In this article, we will guide you through the necessary steps to resolve this issue and regain access to the app's features. By following these simple instructions, you can quickly log out, log in again, and resume using the app seamlessly.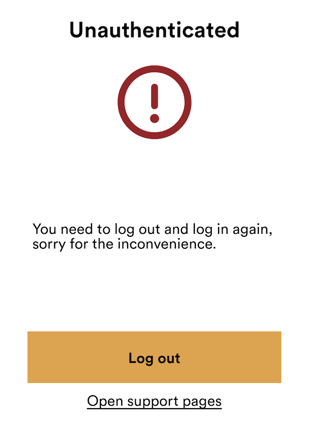 When you receive the "Unauthenticated" error message, tap the yellow "Log out" button.
After tapping "Log out," the app will automatically redirect you to the home screen.
On the home screen, tap the "Log in" button.
Enter your normal login credentials, which typically include email address and password. If you are registered via a connected service (Apple, Google, Facebook), tap this instead.
Tap the green "Log in" button. You should now be logged back into your account!


To prevent this issue from happening, please make sure your app is updated on all the devices you use the Komp app.