Only administrators can start a subscription.
If you require a Komp Family subscription for your Komp, you will see the following banner in your app: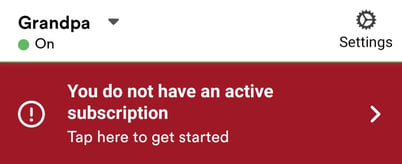 Tap on the red banner You do not have an active subscription
Scroll down and tap Start 90 day trial and subscribe

You will now see a pop-up from the Google Play Store or App Store. Tap Subscribe
Follow the app instructions and verify your bank details if requested.
5. Once completed, your subscription is set up! It might take a few minutes before it will show in the app.