With the scheduling stories feature, you have the ability to schedule a photo or text message to be sent at a later time. This allows you to set reminders for tasks such as taking medication or having lunch, or ensuring a consistent flow of fresh content to Komp.
Scheduling content
Press the Add button in the Komp app and choose whether you wish to send a text message, take a photo or upload a photo from your gallery. It's not possible to schedule multiple photos at once.
Edit the photo or text as you wish.
Enable Schedule this story and select the time and date you wish the content to be sent to Komp.
Press Schedule story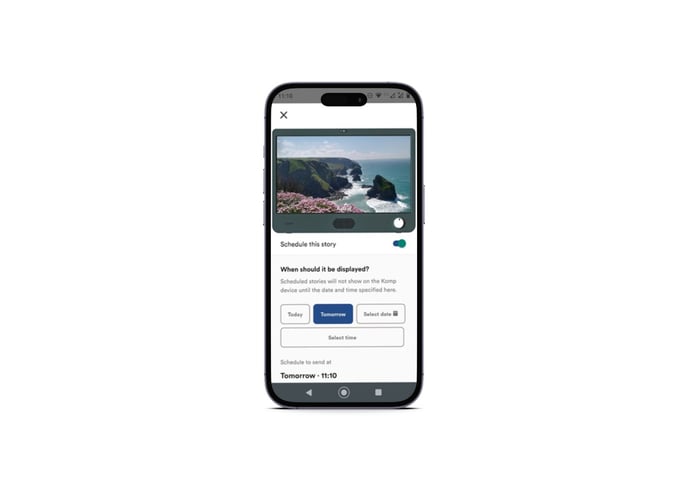 Scheduled Feed
Easily keep track of your scheduled content by accessing the Scheduled Feed. Here, you can get a comprehensive overview of all planned photos and messages by the whole family, or just view to your own. You can also make any edits to your scheduled content, if needed.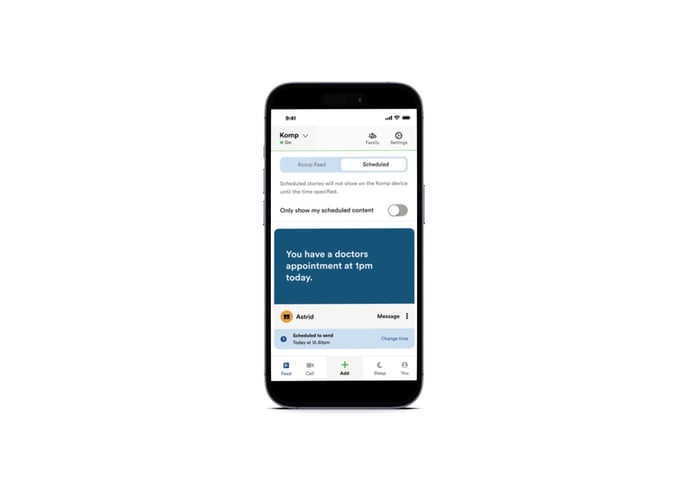 Scheduling stories is a Premium feature.