Sleep Mode allows you to remotely schedule time slots to automatically switch on or off the Komp display.
You can still video call when Komp is in Sleep Mode.
Go to:
Sleep > Add time slot
How Sleep Mode works
Add one or multiple time slots when you want Komp to switch off, and define the desired repeat pattern (e.g. Mondays and Wednesdays from 2pm-6pm).
One minute prior Komp will alert the user that the display will be switched off and at what time it will be switched back on. The display will automatically switch off.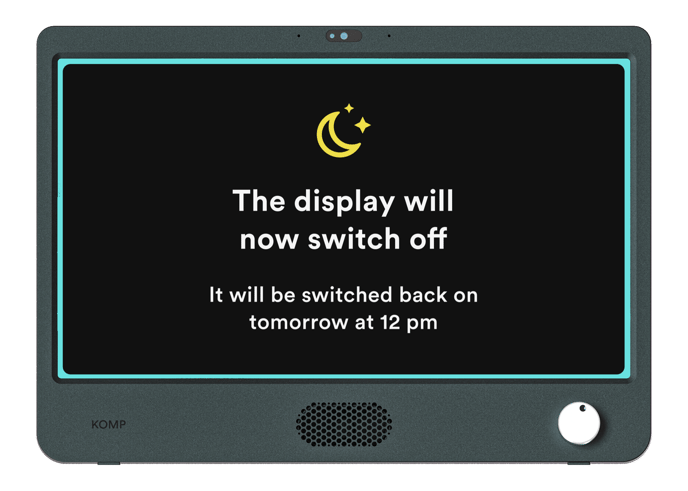 How can the user cancel Sleep Mode from the device?
By turning the device off and on again, the user may cancel the current Sleep Mode time slot. This will not affect future scheduled time slots.
How can I cancel Sleep Mode from the app?
In the app you may choose to delete a time slot if you no longer wish to use it.