We have collected our best tips and tricks to make your Komp experience as good as possible.
How should I place Komp?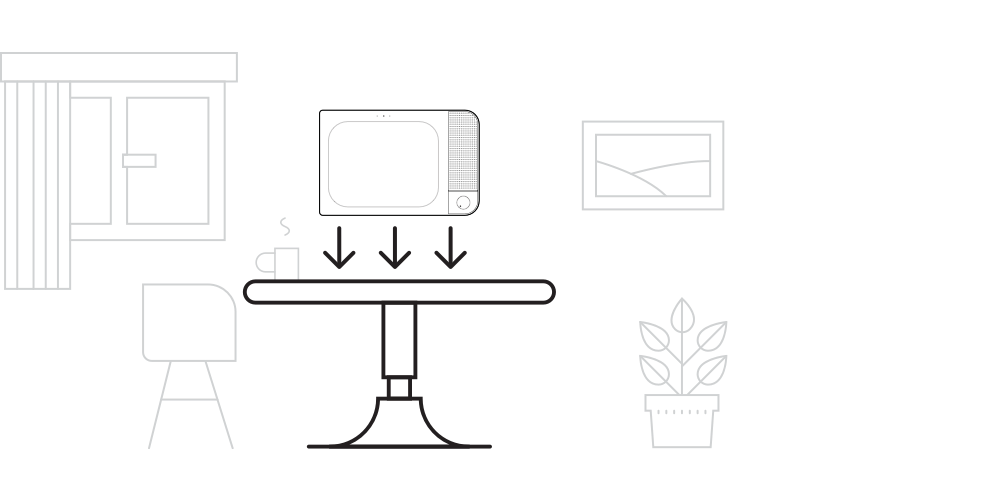 Place Komp on a stable surface within reach and at eye height of the user.
Keep in mind that the camera on Komp also shows what is happening in the background. We recommend that you do not aim it at private places such as the bathroom or the bed.
To get the best quality during the video calls, we recommend that you check the light in the room. If there is a lot of light behind the person using Komp, it will be more difficult for you to see the person, because of backlight. We recommend having a light source behind the Komp to provide the best light aimed at the person you are calling.
Did you know that you can use a wall mount for Komp?
Komp is compatible with VESA standard 75, meaning the screws in the back are 75mm apart from each other.
Landscape mode during video call
When you calling someone on Komp, have your phone in landscape mode.
Then you will be visible on the full screen. If you use portrait mode on the phone, a frame appears on the side. See the difference in the pictures below.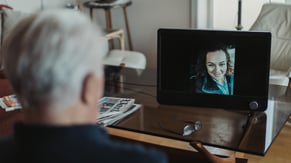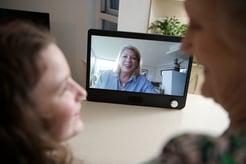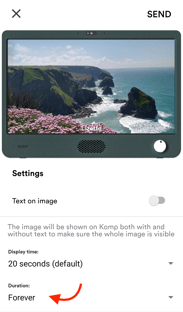 Content
Sometimes you may find it difficult to know what and when to post pictures or messages on Komp. We recommend that you always make sure that there is content on Komp. If there is an image that you know is appreciated, change the display time of the images to "forever".
Settings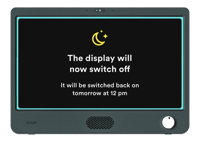 Sleep mode:
Sleep Mode allows you to remotely schedule time slots to automatically switch on or off the Komp display. This means that the person using Komp doesn't need to get up and turn the dial if they want to turn the display on or off. When Komp is in sleep mode, it is still possible to make video calls.


Weather widget:
It's possible to share the weather on the Komp. You activate it from the app: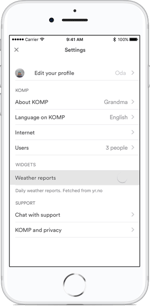 From the Home screen, press Settings in the top right corner
Scroll down to the Widgets section and click on Weather reports
Activate Weather reports
Press Place
Find the place you want to show the weather report for in the list

Display options:
In the Komp app you can easily choose what options to be displayed on the Komp. The options you can show on the Komp are user list, clock and sender name (whether or not the name of the person sending a picture is shown).
If you want to turn on or off these functions:
From the home screen, go to Settings, in the top right corner
Under General, press Display options
Now you can choose what option you want to show. Press the switch to the right of the option. Green means ON and grey means OFF.