What are keywords?
The keyword connects the Komp with your app and makes sure only your family have access to the Komp you will be using.
If you received your Komp from an organisation, you will receive the keyword from them.
Where do I find the keyword?
If you set up Komp
You find the keyword on the screen when you turn on the Komp. When the keyword is used, it will disappear from the screen, and new users must be invited from the Komp app.
Once the keyword is used it will be disabled, even if you did not complete the setup. The keyword might still be visible on the display if Komp does not have an internet connection. Complete the setup, or invite another family member to complete the setup.
If the keyword is showing as "unknown", please read
this article
on what you can do about it.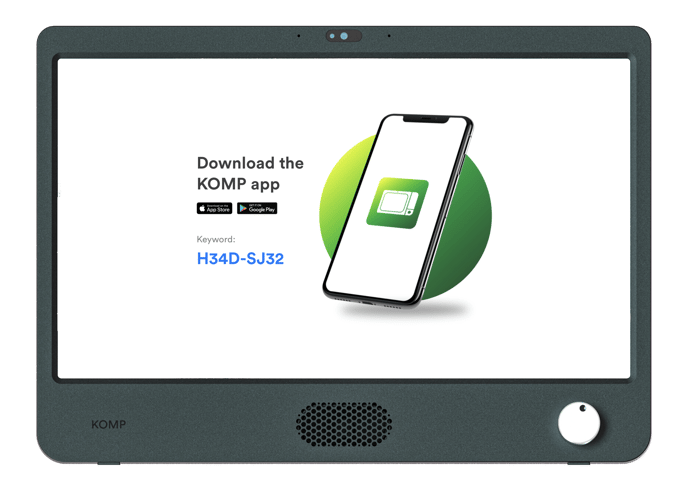 If you have been invited
You need to be invited by a connected user if you are not the one who sets up the Komp device. When you are invited, a unique keyword will be created and shared with you, typically by SMS or WhatsApp.
Please ask the person inviting you to share your unique keyword with you and follow these steps.